At
The Barber and Shave Shop
Gentleman's Grooming
Located inside The Barber & Shave Shop.

From the people who brought you the best barbershop experience in Naples.
No funny smells.
No funny looks.
No girly gossiping.
Just services tailored to refining the Florida gentleman.
Nail Care

The Manicure..."Hand-grooming"...20 Mins / $20
Trim, shape, file nails followed by cuticle and callus care, a lower arm and hand massage with a hot towel arm wrap. Completed by buffing the nails to a high shine.

Boilermaker's Pedicure..."Foot-grooming"...60 Mins / $45
Happy hour for your feet begins with a relaxing and bubbling beer foot soak - beer is antifungal and the yeast softens the dead skin making it easier to remove. Service includes standard nail care and an invigorating and exfoliating lower leg and foot massage with our house-made bourbon sugar scrub and a hot towel leg wrap.

All The Male Nails...80 Mins / $55
The manicure & pedicure package.

~

Skincare

Every skin service includes a shoulder, neck and facial massage and lots of hot towels soaked in the scent of smoked bourbon because it's manly and makes you think of day-drinking with Hemingway in The Keys.

The Express Florida Gentleman's Facial...45 Minutes / $40
All buff, no fluff! Florida heat can be hard on your skin - detoxify and hydrate your skin with this deep cleansing facial.

The Gentleman's Facial...60 Mins / $55
Service includes the ultra-sonic skin-shovel to remove dirt, oil and debris from your pores under relaxing and antibacterial steam to soften the skin and prepare it for any necessary extractions. The high-frequency wand closes pores, nixes in-grown hairs and increases blood circulation to reduce the appearance of fine lines.

The Bearded Gent's Facial...60 Mins / $60
Because Beard Rule #1 is respect the beard. Deep and double cleanse your pores with the skin-shovel then condition and stimulate beard growth with the high-frequency wand.

~

Waxing

All waxing services are performed with Barbero; a low temperature hard wax that sticks to the thick, coarse hairs but not the skin - making it the perfect wax for men because it is strong enough to do the work but gentle on sensitive skin. If that's not enough to convince you - the classic tropical Painkiller Cocktail is complimentary with every service...

Facial Waxing
Brows/Nose/Ears...$13 / Each

Body Waxing
Neck Strip...$20
Arms...$40
Back...$55
Front [Chest & Stomach]...$55
Legs...$55


~

Odds & Ends

Warm Aromatherapy Oil Head Massage...20 Mins / $25
Includes scalp, face and neck . Smells nice and relieves tension.

Ear Candling...15 Mins / $29
Thermal-auricular therapy is as relaxing as listening to a little campfire crackle on Keewaydin except you don't have to build it and we'll bring the beer. A heat vacuum draws out wax build-up and impurities in the canal to relieve sinus pressure, improve taste, restore balance, and eliminate brain fog - great for swimmers, too.

Tattoo Renovation...Time / Price Point Dependent On Size
Mechanical and chemical exfoliation treatment designed to sharpen and brighten tattoos dulled by the Florida elements.

~

Consultations on ANY service are always complimentary and definitely add a cold beer or a shot to any service on us. Snacks on deck, too!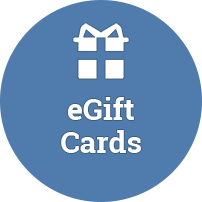 Naples
Mens Only Grooming Spa

Jono Laurie recommends Taking The 5th Mens Grooming.

"Kobie grooms my hands because I'm a bartender...
She grooms my feet because I'm running around atleast 12 hours a day...
She waxes my ears and nose because trimming and plucking is bullshit...
Kobie waxes my brows because women love my eyes..."

Go see Kobie!
---
KOBIE